The dust has barely settled on the Italian national team's disastrous World Cup campaign and the obituaries are still being written. But there is no doubt that Gian Piero Ventura's spell in charge of the Azzurri will be long remembered as one of the darkest moments in Italian football history.
Not since 1958 had the Azzurri failed to qualify for the sport's elite competition and, to put things in context, that team was still recovering from the 1949 Superga air disaster involving Torino FC (who had just won four-straight league titles) that robbed them of 10 first-team players. Such was the impact at the time that, as well as missing out in 1958, they also failed to advance beyond the first round of the 1950, 1954, and 1962 World Cup Finals and did not take part in the first edition of the European Championships in 1960. However, there were no such mitigating circumstances for the 2017 debacle.
So many mistakes were made under Ventura, from the omission of Napoli midfielder Jorginho to the failure to utilise players such as Insigne in their right position or even at the right time in the match. All under the watch of a coach who seemed so wrapped up in his own desire to implement a certain style, he completely overlooked the bigger picture and the need to compromise for the greater good. As a result, a group of players that many had felt had a serious chance of competing in the main event next summer will now be watching on from the comfort of their armchairs. But where does this leave Italian football and is there a debate to be had about the quality of the national team going forward?
Root Cause
Some observers waded in with the usual knee-jerk reactions suggesting that Italian football had been overrun with foreign players and this had had a significant impact on the national team, diluting the quality and prompting lacklustre performances such as those witnessed over two legs in the playoffs against Sweden. Coach of Serie B side Ternana Unicusano, Sandro Pochesci, went as far to say that foreigners were to blame for the ineptitude and lack of toughness amongst the Italian contingent.
Yes, let's just blame Italy's lack of toughness & ineptitude on foreigners, because I suppose it is their fault that an ITALIAN national team lost to Sweden

Didn't hear same complaints under Conte, foreigners must have done a lot of damage over last year & half https://t.co/Xi9Fqru8kb

— Luca Hodges-Ramon (@LH_Ramon25) November 12, 2017
However, this argument seemed to be letting the coach off the hook, offering mitigating and extenuating circumstance for his team's failures. But is there something in this argument? Has the Italian national team been adversely affected by the number of overseas players currently employed in Serie A?
Before we can answer this question, there is a little groundwork to be done. First, we have to consider that there is a strong need in Italy, amongst pundits and fans, to find a root cause for such a situation. Even though the coach has been shown to have made poor decisions, there were still 11 internationals on the pitch who should have been able to navigate their way through a two-legged play-off against Sweden. That's the basis from which a lot of analysis starts and which then prompts deeper theories about how this chain of events was allowed to unfold in the first place.
And secondly, it should be pointed out that Ventura was a man with over 40 years' experience as a coach, all of which were spent in Italy. Yes, he was a bit of a journeyman and he had few honours to his name but he had vast experience in the Italian game. Some likened him to former England boss Roy Hodgson and pointed to the fact that even Hodgson got a team to the World Cup finals – and with a squad that many considered inferior to that of the Italians.
So, when failure occurs in these instances, it is easy to point the finger and blame foreigners. The same has happened in England in the past and it was no surprise when certain commentators on the Italian game initiated such a discussion. And it is such a convenient answer because, although it is a very simplistic suggestion, it is hard to prove, prompts many complicated scenarios, and gives no clear solution. So those who subscribe to such as theory have to do little to justify their position.
But in the rush to spout platitudes on social media, there were some other points that were not fully considered in the direct aftermath of the Sweden game. So, let's delve a bit deeper.
Not Very Friendly
An important factor that has often been overlooked is Italy's apathetic attitude towards friendly matches. With such games now having direct consequences in terms of ranking points, it is incredible that the national team still do not take these matches seriously or consider the consequences of their scheduling.
A prime example is the match against Portugal that the Italian Federation inexplicably scheduled in June 2015. As a direct result of losing that match, the Azzurri were dropped into the second pot for World Cup qualifying and found themselves in a group featuring a resurgent Spain side. Had they not played that match or a least had taken it a little more seriously, they would probably be looking forward to next summer's tournament right now.
Of course, you cannot avoid friendlies altogether but most Federations handle them in a way that does not impact on the team's fate in major tournaments. Therefore, it was no surprise when the President of the Italian Football Federation, Carlo Tavecchio, resigned from his post just seven days after their World Cup exit.
But even taking that into account, Italy should still have been able to overcome Sweden over two legs. And that responsibility rests squarely at the feet of the coach. The squad he was able to call upon was considerably more talented than the one that Conte led to the Euros and should have been capable of at least making it to Russia, even if they might have struggled to reach the latter stages.
If Ventura had bowed to pressure and not left it to the last game to select Jorginho or tweaked his system to suit the likes of Insigne and Immobile, would the question about foreign players ever had been raised and would we be having a conversation about undergoing a total overhaul of Italian football? It's unlikely.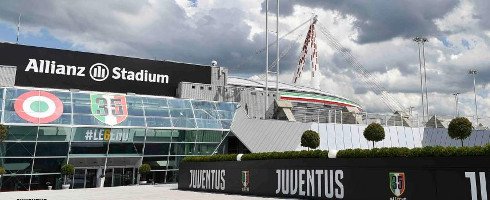 Home-Grown Talent
With the way top Italian club sides have been performing at European level (Juventus twice reaching the Champions League final, Roma topping a top-tier group containing Chelsea, and Atalanta, Milan, and Lazio all dominating their Europa League groups), there are plenty of reasons to be positive about Italian football. Add to that the fact that the Azzurri reached Christmas 2017 with four teams virtually neck and neck in the Serie A title race, then it seems that Italian football is alive and well.
In fact, there is an argument to be made that Serie A's willingness to embrace foreign players, adopt new styles of play and encourage forward-thinking coaches has helped the game to improve. Italian teams are back competing at the highest level and top players are being attracted to the league and, more importantly, they are staying there for longer. And that goes for home-grown talent too.
A scenario occurred recently where Pep Guardiola described Napoli as perhaps the best team he had ever faced. An Italian side being lauded in that way by one of the sport's most attacking coaches shows how much the game has changed in the last few years. Serie A is more entertaining, more goals are being scored, and more and more players want to ply their trade on the peninsula. There was a time when players such as Franck Kessie or Andrea Conti might have been snapped up by a German or English team but last summer they both moved to Milan.
What's more, the league is also attracting wealthy new owners, with Inter and Roma already seeing the benefit, and highly-rated Directors of Football such as Monchi drafted in with more likely to follow. Where it once lagged behind, Italian football is now leading the way in social media strategy and a whole new generation of fans are being swept up around the globe. In a fast-moving, technology-focused society where fans can watch matches from almost anywhere in the world, interact with players on Twitter and Instagram and place bets using Bitcoins, Serie A has been forced to adapt and move with the times, both on and off the field. In fact, cryptocurrencies like BTC can be used to bet live in-play at the game with websites such as Sportsbet.io and blockchain-based ticket sales are already on the horizon. No doubt, Serie A clubs will be amongst the first to react to this new era. And while this may not be ideal from a purist's point of view, it should mean a more competitive situation going forward.
All of this and we haven't even mentioned the players yet.
Too Many Foreigners?
As of March 2017, Spanish newspaper Marca reported that 52% of Italy's top tier players were foreign, less than Portugal (56.1%) who managed to win Euro 2016 just nine months earlier, and far behind England (64%), who still managed to make it to Russia despite their league being the most diluted of all. World Champions Germany had to build a squad from a league that features 53% foreign players, while, in Spain, where the numbers of foreign recruits has always been low, the number still stood at a surprisingly high 42.8%.
When looking at the numbers in such context, the foreign player argument just does not stack up. The top teams across Europe have all had to adapt to this scenario and all have continued to qualify for major tournaments. This is part and parcel of the modern game and there is no reason to suggest that well-developed players from any nation cannot thrive anywhere in the nurturing environment of European football. At the time of writing, 11 Italian players were playing in Spain's top two tiers, with Simone Zaza of Valencia being perhaps the most high profile and most successful. Franco Vazquez is developing nicely at Sevilla, while youngsters Roberto Soriano and Nicola Sansone are both doing very well at Villarreal.
And then there is the next generation to consider. Italy have some great young players coming through. The likes of Donnarumma, Conti, Caldara, Barella, Barreca, Cristante, Pellegrini, Chiesa, Petagna, and Bernardeschi, to name just a few, are all part of a golden generation of players to have been nurtured at some of the country's top youth academies.
There is still some work to do to get the nation back to the heady heights of 2006 but it requires a different approach. Rather than bemoaning the presence of foreign players, Italian clubs should be ensuring that their own home-grown players are developed to the same standard and at the same pace as their Spanish and German counterparts.
There is also a need to keep modernising in terms of stadiums and infrastructure. During the 50s and 60s, Italy led the way in terms of playing and training facilities across Europe but, since those days, many stadiums have been allowed to deteriorate and not enough new venues have been built. But all of that is set to change with many clubs looking to follow in the footsteps of Juventus and Udinese by building new stadiums or renovating their current arenas. Fiorentina, Sampdoria, Roma, Cagliari, and Atalanta are amongst those clubs looking to upgrade or replace their current homes.
So, in summary, there are plenty of reasons to believe that Italian football is on the up again. Yes, there were some external issues that influenced their dismal World Cup campaign but, at the end of the day, they were ultimately let down by a stubborn manager who was unwilling to adapt, and a Federation that has failed in planning and recruitment over a sustained period of time. With both of those elements having been addressed in some capacity since the defeat to Sweden, it is the next steps in the recruitment process that will be vital for the Azzurri.