Juventus manager Massimiliano Allegri has claimed that he thought about quitting the Italian champions after suffering a defeat at the hands of Real Madrid in the Champions League final last season.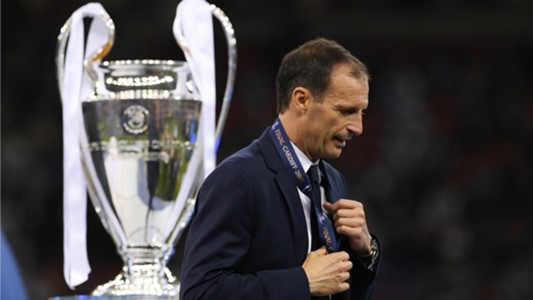 This was the second defeat in a final for Allegri, as his team had previously lost to Barcelona two years ago. As a result, he failed in the biggest objective of being able to win the Champions League with the Italian outfit for the first time in more than two decades. Juventus have not been crowned as the European Champions since the 1995-96 season.
After having dominated Italian football over the last few years with five consecutive titles, the club managed to once again lift the Italian Serie A with a four point advantage over Roma. Yet, Allegri was unable to celebrate this title after watching his team fail at the final hurdle once again. The loss against Barcelona was rather acceptable considering that it was against one of the best teams in history, but Juventus were hoping for a much better outcome against Real Madrid.
There was also the case of history being against the Spanish club, as no team has been able to retain the Champions League. Yet, Zinedine Zidane's team managed to beat Juventus quite convincingly albeit with the help of a few decisions.
"I left Cardiff with the team and returned to Italy. The next evening, when I got home, I had to ask myself a very hard question: Is this the end of the road? Is this as far as I can take this team?I wondered if I should write the final chapter to my story at Juventus. Part of me was thinking about walking in on Monday and respectfully resigning. Then I thought about why I became a manager in the first place," said Allegri.