Lazio striker Ciro Immobile has expressed his pleasure after his former manager Jurgen Klopp backed the Serie A outfit to win the Scudetto this season. The Capital side have recently jumped to the top of the league standings with a two-point advantage over Juventus but the Bianconeri have an extra game to play.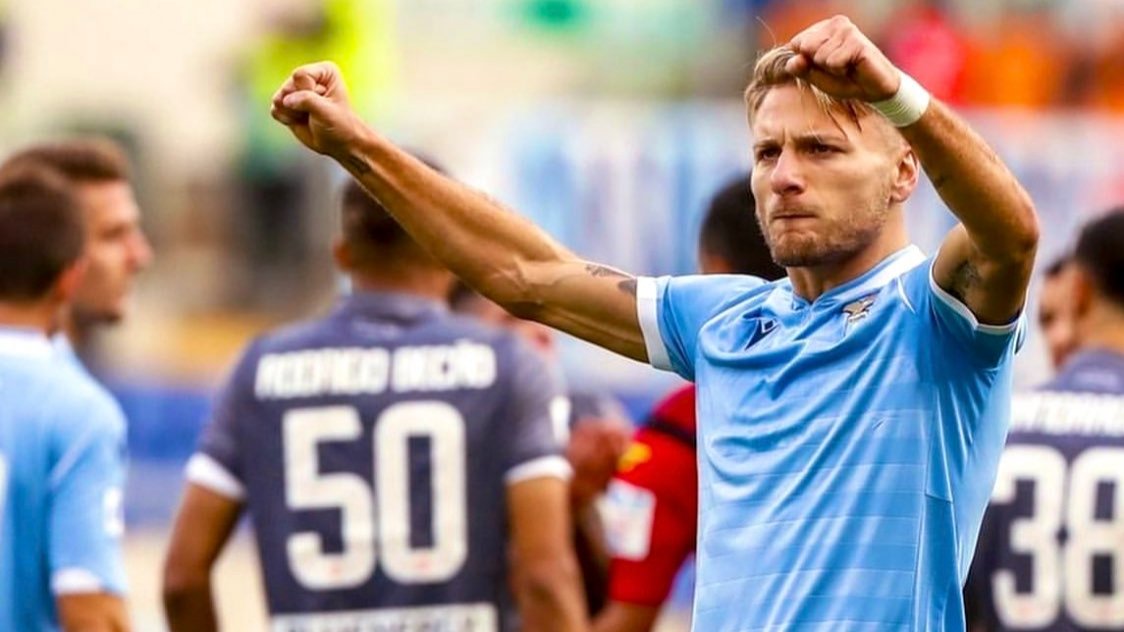 In a recent interview, Liverpool manager Klopp talked fondly about his former association with Immobile and backed Lazio to win the Serie A crown, he told Rai Sport: "I am cheering for Lazio to win the title. We have a former Liverpool player in the title race, that is Lucas Leiva. Ciro Immobile was also one of my players at Borussia Dortmund."
In response, Immobile has admitted
that he was pleased with the comments but has some regrets after failing to impress under the guidance of Klopp at Borussia Dortmund, he told Lazio Style Radio: "I was pleased to hear his kind words. We met at the wrong time in our careers at Borussia Dortmund and I wish he'd been able to work with the real Ciro. Despite that, we were still able to win the DFB-Supercup."
Lazio have been in stupendous form from the backend of October and they have dropped just four points from the previous 18 Serie A matches. As a result, they have propelled to the top of the league standings and have a good chance of beating Juventus to the league title, considering they have had the edge during the head-to-head meetings this season.
Lazio claimed a 3-1 victory during the league meeting in early December and the same was the case during the Italian Super Cup where they won by the same score. On both of those occasions, they managed just one-third of the possession but were able to manage more shots on target than Maurizio Sarri's side.