Juventus Under 19 produced a spirited display to come back from two goals down after 10 minutes to take the semi-final to penalties against Benfica, who were reduced to 10 men when their goalkeeper was sent off in the first half. Ange Chibozo and Riccardo Turicchia scored spectacular goals to tie the match, but with the fifth, and what proved to be final, spot kick Matias Soulé's effort was saved, allowing Benfica to win 4-3 on penalties.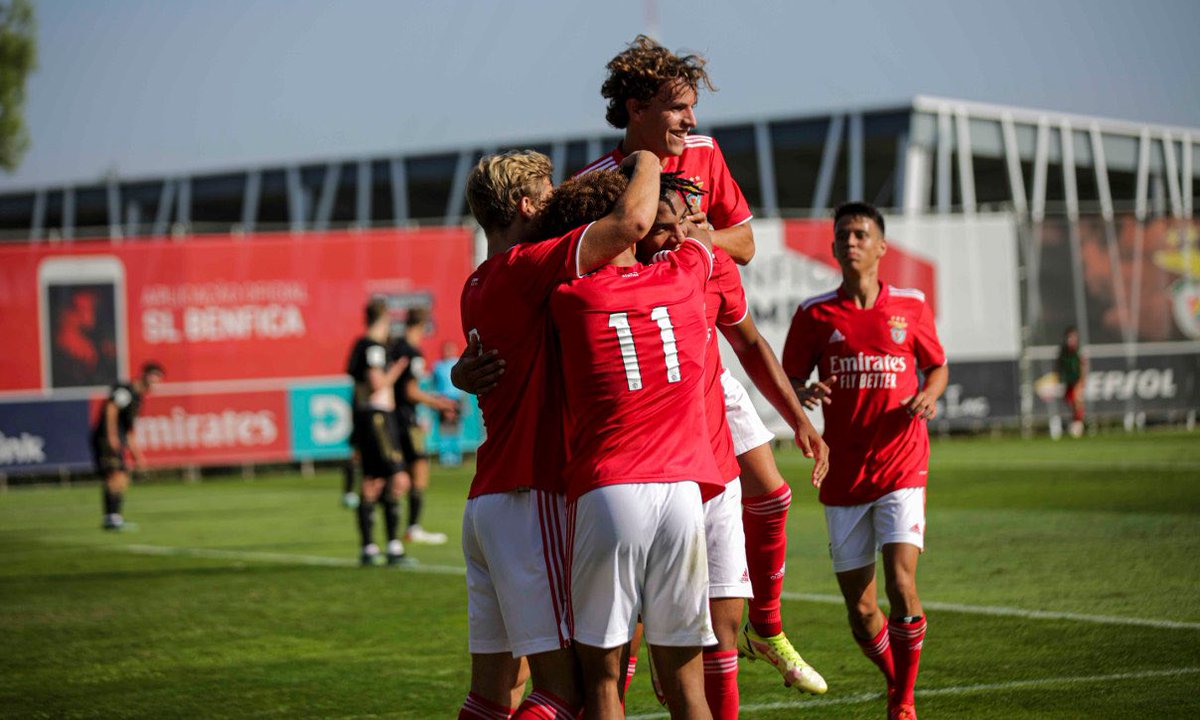 Before Juventus had time to reorganise, they found themselves two goals down. The Juventus youngsters had to find a way back into the contest, and almost did so on the half hour. A searching pass from Miretti picked out Soulé. The Argentine squared the ball inside the box to Ange Chibozo. And on 51', Juventus hauled themselves back into the contest when Chibozo unleashed another ferocious drive, which crashed in off the underside of the crossbar.
On 75' the Benfica keeper could only watch as the ball flew past him for Juve's equaliser. The unlikely scorer was full-back Riccardo Turicchia, whose half volley from the edge of the area sent the Bianconeri support into raptures.
Two minutes later, the ball broke to Chibozo, who swivelled at the height of the penalty spot but fired his shot over the bar. That was to be the last chance over the 90 minutes as, without extra time, the match went straight to a penalty shoot-out.
Both teams were faultless from their first two penalties. The third penalty for Benfica, from Hugo Felix, struck the post and rebounded to safety. However, next up, Nicolò Turco saw his effort saved. With the fifth and final penalty, up stepped Soulé, who knew he had to score to send the contest to sudden death. However, the Benfica keeper guessed correctly and save the Argentine's left-footed effort.