Juventus manager Massimiliano Allegri claims that a sixth consecutive league title would be historic for the club.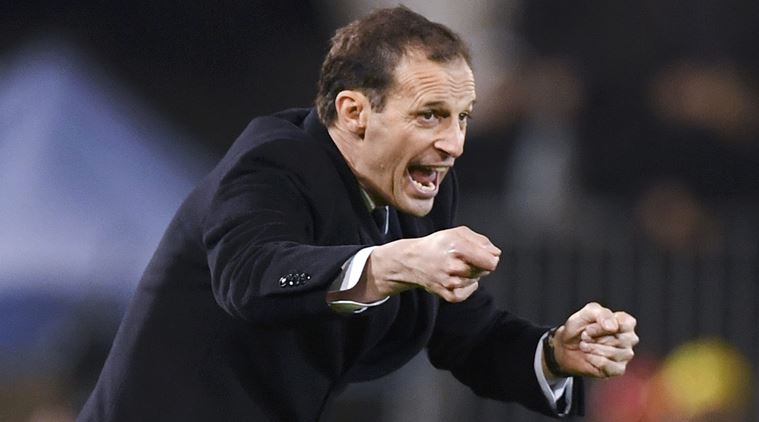 Juventus have been the dominant force in the Italian football landscape over the last seven years. Former manager Antonio Conte helped them come back from a struggling position into a position where they could win three consecutive league titles. Allegri has carried on from this position and has helped them win the title in the last two seasons. This season, however, is the most challenging with Juventus facing intense competition from Roma for the top spot. If Juventus win the title in this 2016-17 season, they would also become the first team in Italy to win the league title in six consecutive seasons.
There is a high possibility of Juventus winning the title, as they have opened up a four-point advantage with a game in hand over Roma. The second placed outfit suffered a 3-2 loss against Sampdoria during the weekend, and it allowed Juventus to stretch stage advantage further.

Even though there has been the suggestion of Juventus not having proper competition, it can be clearly dismissed once the team manages to win six league titles in consecutive fashion unlike any other team in the history of Italian football. Juventus are dominating the league even after selling midfielder Paul Pogba to Manchester United in the summer.
"The players won and the credit goes to them. There are no secrets, it's about having good players and a good club. The Coach just has to do as little damage as possible. A sixth Scudetto? It would be legendary for the club, no-one has ever managed to do it. But we have Roma and Napoli behind us, and we face Inter on Sunday. It will be an important game," said the manager after being crowned as the best coach during the recentGran Gala del Calcio.