After the bitter disappointment of losing the 2017 Champions League Final to Real Madrid, a question that many were asking was whether or not we were witnessing the end of what has undoubtedly been a great Juventus team over the last few years.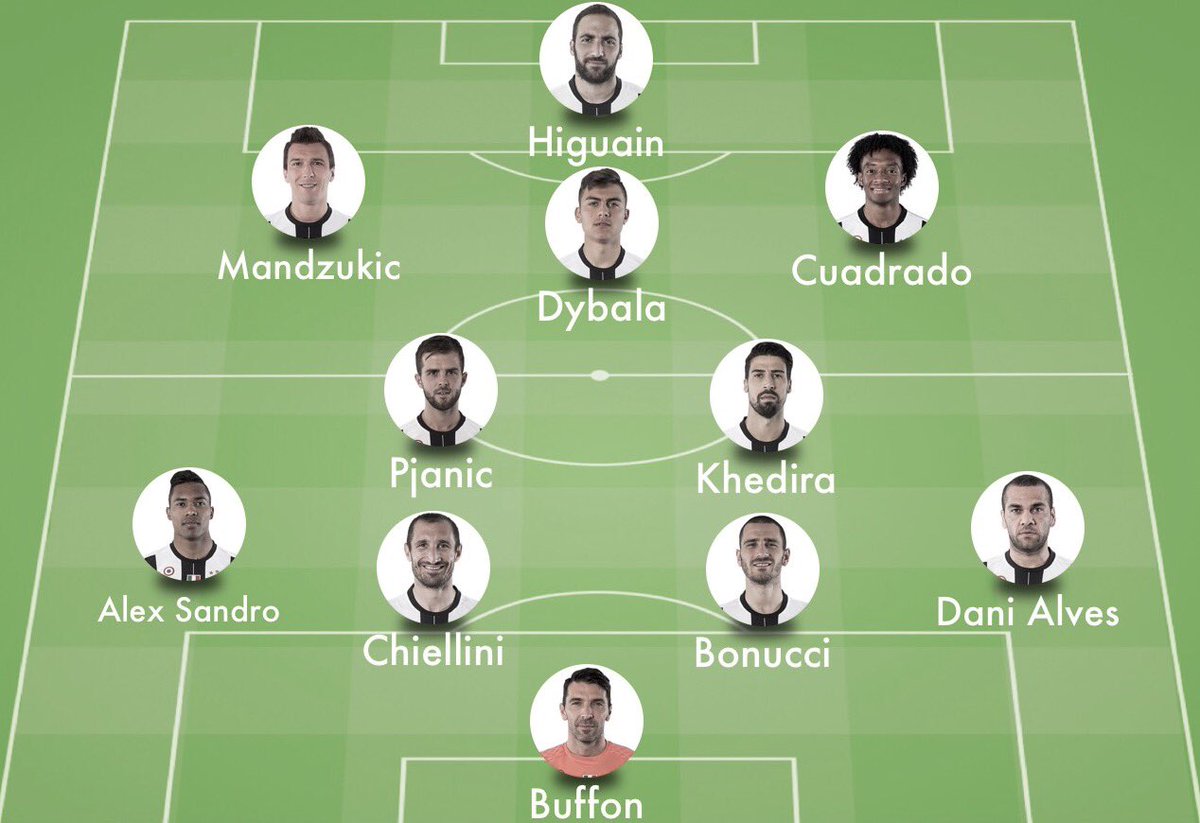 Such prolonged domestic dominance, with six successive Serie A title victories under their belt, is not something that should be discredited but the fact that they have not managed to win Europe's top club competition since 1996 cannot be ignored either.
It has been a case of always the bridesmaid never the bride for the Old Lady of Turin, with three defeats in Champions League final defeats since 2003. Current manager Massimiliano Allegri has been unfortunate to be in charge for the last two of these as he adds a 2015 defeat to Barcelona in Berlin to the one suffered in Cardiff last June at the hands of Zinedine Zidane's all-star Madrid side.
That is not to say that Juventus do not have stars of their own. This is not a squad that fluked their way to being just 90 minutes away from becoming champions of Europe last season. So what makes it all the more surprising is the fact that the man at the managerial helm decided to do away with two of his most important players last summer.
Both Dani Alves and Claudio Bonucci were shown the exit door over the course of last summer; the reported reason being that the two defenders were believed to have had a row before the aforementioned defeat to Real Madrid. In that one instance, Allegri supposedly decided that they had to go, as they risked disrupting the harmony that the team has shown over the past few seasons.
Without the defensive powerhouse Bonucci, who swapped Juventus for A.C. Milan, and the tireless Alves who linked up with compatriot Neymar at PSG, many felt that there was going to be a new name on the Scudetto come the end of this season.
And many who are keen on football betting would have bet on A.C. Milan to be the team to end that six-year reign, especially due to their huge transfer outlay in the close season. But with odds currently standing at 1/6 for the title, it seems as if Juventus have made fools of anyone who dare bet against them.
Once again they are involved in another race for the title and this can only be down to the changes that have been made since they were soundly beaten by Los Galacticos almost 12 months ago. That said, it is not a wholesale change that we have witnessed. It is more evolution than revolution.
After winning so many titles together, it would be foolish to rip the squad apart and start all over again. Instead, it is a case of enhancing this talented group with some additions that can allow the club to compete on multiple fronts and continue what seems to be an almost perpetual cycle of success.
With Blaise Matuidi in midfield and Douglas Costa providing pace and flair out wide, these two players have been instrumental in giving the side a rejuvenation – perhaps not one that was desperately required but certainly one that is welcomed.
And thanks to these two additions, the Turin-based outfit look favourites to go on and win a seventh straight Serie A title this season. Should they do so, any earlier questions that were being asked about this team in regard to future success will have been answered emphatically.